Meter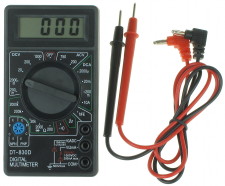 DT830 digital multimeter The DT830 digital multimeter is a compact, light tool – a bargain if you need something cheap and reliable. The heart of the in...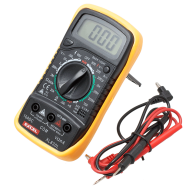 Technical Specifications Features The basic range (resolution) Basic accuracy DC voltage 200mV(0.1mV)-2V(1mV)-20V(10mV)-200V(100mV ) (0.5%+5) 600V(1V) (0.8%+5) ...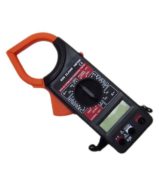 Features : DT266 AC/DC LCD digital clamp multimeter electronic testing meter, measuring DC and AC voltage, AC current, resistance and diode, with continuity bu...