Data Converters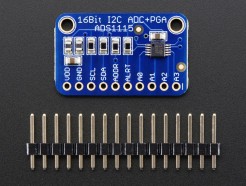 ULTRA-SMALL QFN PACKAGE: 2mm × 1,5mm × 0,4mm WIDE SUPPLY RANGE: 2.0V to 5.5V LOW CURRENT CONSUMPTION: Continuous Mode: Only 150µA Single-Shot Mode: Au...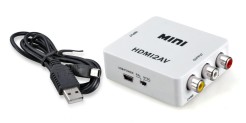 Features: 1.No need to install drivers, portable, flexible, plug and play. 2.Output the audio synchronization with video. 3.High bandwidth capability support 19...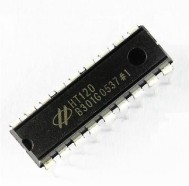 HT12D converts the serial input into parallel outputs. It is capable of decoding 12 bits, of which 8 are address bits and 4 are data bits. The data on 4 bit la...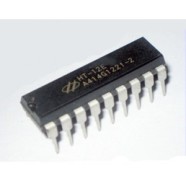 HT12E converts the parallel inputs into serial output. It encodes the 12 bit parallel data into serial for transmission through an RF transmitter. These ...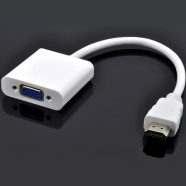 This is a high quality, high performance, convenient and compact HDMI to VGA conversion cable. It converts the digital HDMI video signals which are outputted f...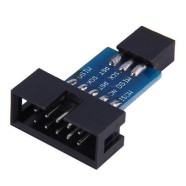 Converts ISP programmer 10 pin to 6 pin. Suitable for AVRISP / USBASP / STK500.